Best campus longboards
Are you thinking of becoming a longboard rider? Are you a college or high school student to start longboarding? Then it is the right place where you can learn many things about longboards. Here you can find the best review on campus longboards. Through this you can have the best longboard to ride to your classes, having fun on the sidewalks and around the campus.
In 2022, there are thousands of longboards are available in the market, but these reviews are going to help you figure out the best fit for you. Also, check back and you'll get oh my-gosh models to grasp to your college quicker and in grace.
Through this quick guide not only you will be able to get a long-lasting longboard but also you will be able to decide which one is convenient for you to carry anywhere. If you are thinking of comfort, affordability, and easiness as a beginner or student then these campus longboards are probably the best choice.
Top Five Best Campus Longboards
1. Atom Drop Through Longboard – 40 Inch
2. Sector 9 Aperture Sidewinder Drop Through Downhill/Cruiser Freeride
4. Stereo Vinyl Cruiser Plastic Complete Skateboard (22.5×6-Inch)
5. Ridge Skateboards Big Brother Large Retro Cruiser – 27 Inch
Campus longboard: Why is it preferable to use it at school?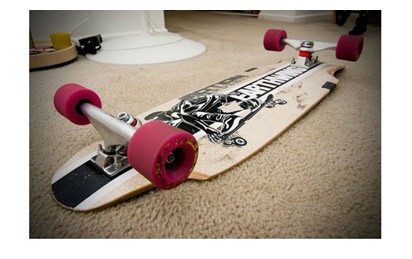 Suppose you are thinking of a large college campus and how to get there in style. The only thing that comes to your mind is the longboard. Longboards have many un-disputable advantages, and among them, few are costs, maneuverability, and storage. It also boosts up energy among youngsters.
Apart from campus rides a longboard has the least cost to you. You do not need to break your bank account for campus cruising in longboards and still, you can buy high quality and a good one as a student. If you can afford a pro longboard with advanced features and impressive designs that are even better. It'll cost you a very minimum figure when comes to the matter of maintenance and regular tuning. A skate toolkit is actually enough to do the repair work whenever and wherever it requires. What you have to do is to buy a skate toolkit in this regard.
No longboards have breaks, but still, it is the most preferred medium of transport around the campus. You can easily move in between the crowd due to the small pattern of longboards through quick turns and pauses. If any difficulties come your way, while riding you can always take your foot off the board and can grab. To make your buddies impressed with your tricks, then a longboard is an option.
Skateboarder Choice: Best Sounding Bluetooth Speaker
As long as longboards are free of the storage problem, it is a better option than bicycles for any college campus. Anyone can carry the longboards under the arm or on shoulder thus your locker space can grab more things now. For you to guide the best solution is to get a light and small longboard rather bigger one as it is a burden to carry them all day long.
What do you need to consider while buying a campus longboard?
In many cases as a student, you have to cross short distances like from one building to another to join classes. Walking paths get jammed in many cases as many people are going here and there to finish off their tasks genericforgreece.com. In such stuck points, it is always better to have a longboard for campus use that has a short deck length and trucks. Longboards with such a combination increase your mobility in-between crowds and save valuable time. Also, it allows speed to reach from one point to another.
Carrying longboards need to be convenient for you as a student and short decks make it easy for you. Bigger longboards such as downhill boards are very weighty and it is very hard to carry them throughout the day. Thus it is always preferred to use cruisers or commuters for a student as they best fit the student's demands.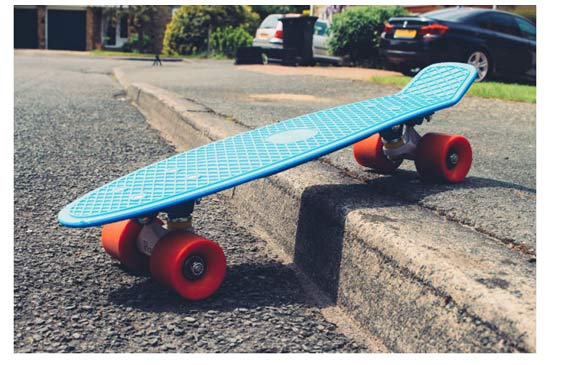 As a new longboarding rider, you may need to face so many difficulties or can get scratched into it. Thus you won't likely buy something expensive for more than $200. Within the same budget, you'll get good models of longboards perfect for beginners. As a matter of fact, beginners should pick standard boards with basic characteristics rather than specific longboards which are for specific riding styles. Our recommendation to you is to pick longboards that are below 40" and campus cruisers come up with dock sizes ranging from 25" to 35".
When you are making the purchasing decision please take a deep look into the components. Irrespective of any purpose it is the trucks and wheels which are the most important components of any longboard. Trucks ranging from 150mm to 180mm provide more stability and safety on crowded paths. Also, it is best for college users.
To have a flawless ride you also need to consider wheel factors such as diameter, curves, edges, and materials. Softer wheels with squared lips give a better grip and a smooth ride over harder wheels with round lips. If you want to do gliding on your campus then choose your wheel size from 65mm to 75mm.
Safety gear is such an important part that needs to consider in times of purchasing longboards. Students who do not consider safety gear as an important part ended up with severe injuries. The risk of getting hurt is high in this sport, so as a beginner do not forgo the use of safety gears like longboard helmets, elbow pads, knee pads, and wrist guards especially when you ride fast and do tricks.
When it comes to the matter of hands and wrist safety from shock injuries and scratches then longboard gloves are your safety gear. Wearing a proper longboard suit will enable you to ride at a high speed on your campus without worrying about injuries.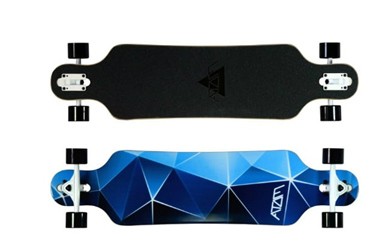 Affordable prices, great service, and design have given Atom Drop Through longboards a good reputation over others. 227 customers gave a positive review about this longboard and it has earned the highest rating of 4.6 out of 5 which is really impressive.
For those, who have long feet and experience in handling bigger decks it is perfect for them. Keeping this in mind its deck is 40" long and 10" wide. The deck has maple lamination and 180mm truck hangers give a quick and smooth turn. It also consists of ABEC 9 bearing and a 70mm diameter wheel. For pro riders, it is a perfect package but it is not for beginners.

This longboard has an extraordinary surface of 36". Its pattern design got inspiration from drop through style. It is simply best for free-riding, cruising, and downhill riding. Their technical structures along with impressive parts give them a distinguished identity. It is really good to go with this longboard for college use.
It gives you increased stability and the double kingpin feature increases turn and slide. All this is because of its size. 110+ customers gave an average review of 4.3 out of 5 mentioning it is worth buying.
Related Post: Sector 9 longboard review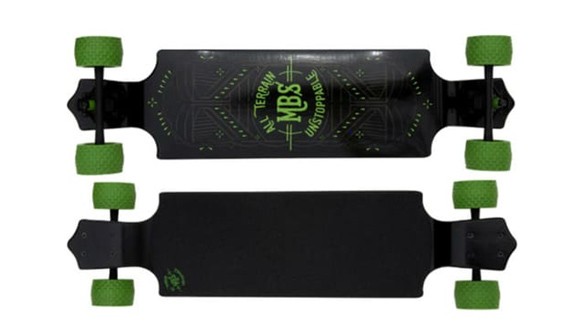 All-terrain longboards have taken campus skating in a new direction. It has 100mm treaded and high rebound wheels for smooth riding. Also, it has 190mm trucks that allow you to take impressive turning.
It enhances easy riding to college students with increased workability and mobility. Its 10-ply maple drop deck lowers your center of gravity and allows easy pushing as well as off-road riding. It is pre-assembled, thus no worries about the after-purchase setup. 58 customers gave a five-star review on this and appreciate its size and flawless features.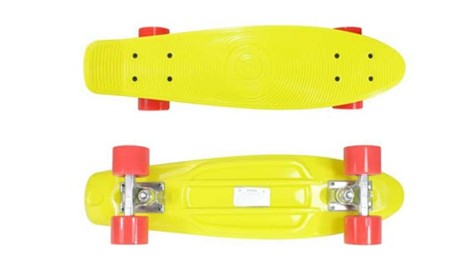 If you are thinking of stress-free longboarding then it is the right pick. As it has a plastic deck it is pretty light, easy to carry and ride. It consists of 3.15" trucks with a 90A bearing and 59mm soft wheels with a 78A durometer. If you love crazy tricks or sliding then this might be the longboard best fit for you.
For beginners and regular cruisers, it is simply perfect and one can carry it in a backpack. With the review from 466 customers, it has the most rating of 5 out of 5 stating how this longboard added value in various ways to their daily life.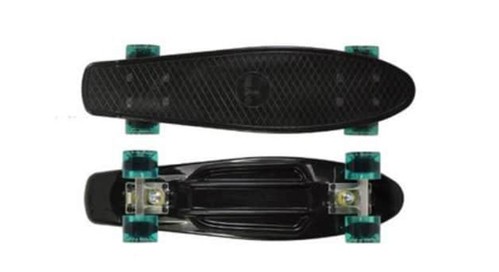 This is a mini-cruiser for college students from the Ridge Skateboards brand. This enhances stability and offers a larger turning circle for beginners through a 27" long and 7.5" deck. It consists of 59mm 78A PU wheels which offer the smoothest ride and top quality materials. This longboard is a complete value for money for its solid wheels to a straight desk and smooth rides. With the review from 143 customers, it has scored a rating of 4.5 out of 5 at Amazon.
Till now these are the best choice for all regular college students, but if it is not enough for you and if you want to check some more, those are less expensive and can describe you better then press the button.
Related post :