Best protective gear for skating is very important for every user. Skating can be really fun when done but can also be dangerous at times. If you're new to the sport wearing protective gear such as helmets and pads is a must if you want to end your skating sessions without any bruised elbows or worse a broken bone.
B

est protective gears for skating
Experts do use protective gears too but it's very important for a beginner to use them as beginners have more chances of bailing.
Wearing protective gear doesn't just mean you can slap on anything with the name protection on it, make sure you buy gear that fits you well and is made of good materials.
It is essential to buy gear that fits you comfortably. Tight pads and small helmets will limit your body movements and lost gear will just fall off.
Below we will be listing the top ten best protective gears for skating. These can also be used for other sports like BMX, roller skating, scooters, and longboarding.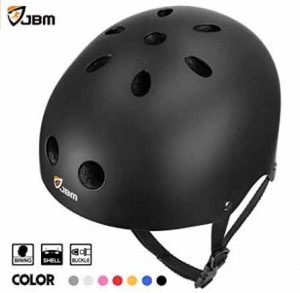 These helmets are well built and great for skating. They are Impact resistant and can absorb high amounts of pressure from falls. Wearing a durable helmet can help boost a skater's confidence and can help them perform better.
The helmet is well ventilated to reduce sweat and has adjustable straps for a better fit.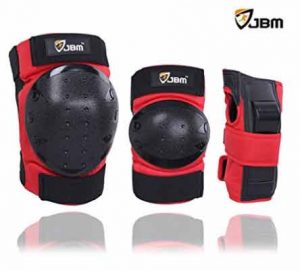 Durable and well built with EVA padded material and tough plastic plates. These pads are very commonly used by skaters for their design.
The pads are made with multiple elastic straps for a comfortable fit. These will help a lot if you plan on skating in skate parks.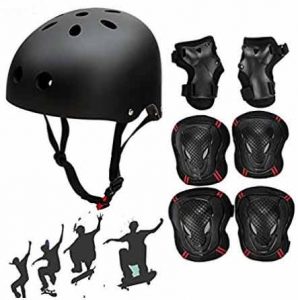 Helmet and pads come in various sizes; the helmet is durable and well ventilated with an upgraded adjustable strap for a perfect fit. The pads are made of solid plastic and can withstand pressure from falls keeping your knees, elbows, and wrists secure.
The gears can also be used for riding BMX cycles, scooters, and other extreme sports.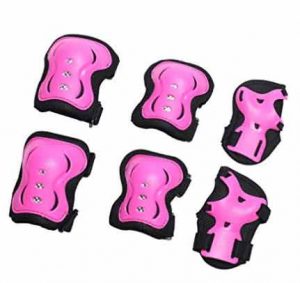 A great choice for the kids who want to start skating. The pads are well built with elastic straps for a comfortable fit.
The special design and various colors will make the kids feel great while wearing them. Can also be a good choice for a gift?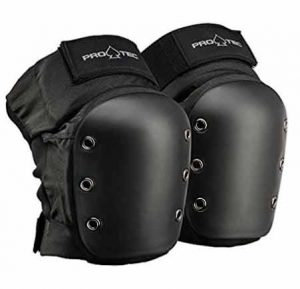 If you plan on skating in the streets these knee pads will be very useful. These knee pads are made of lycra back and Velcro straps for a comfortable fit and for maximum protection.
The knee pads have 2 layers of ABS foam on the inside to cushion the knee when falling and ABS plastic shields on the front to provide skid protection.
We highly recommend using these if you decide to go street skating.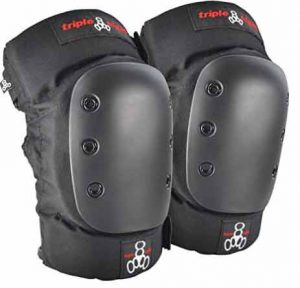 Another great pair of knee pads is essentially used for skateboarding and longboarding. These knee pads provide enough protection for skaters that require extra padding to absorb the impact from those crazy bails.
The inside is surrounded by EVA memory foam for a very comfortable fit. Pads are fitted with top and bottom elastic straps for that perfect fit.
The front of the pads is designed with a flat cap, these caps provide stability and are also long-lasting.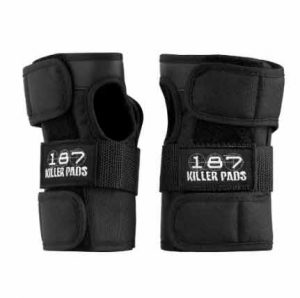 Having your head, knees and elbows protected isn't tall enough; you'll need wrist guards too. Wrist guards are very helpful as they protect your wrists from getting scrapped every time you bail.
These wrist guards are durable and comfortable and made with ballistic nylon for extra protection and longevity.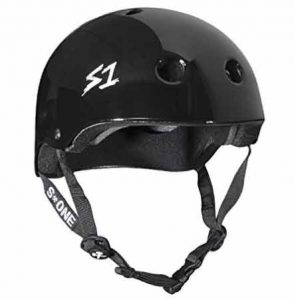 This is another great choice for a helmet. The lifer helmet has a traditional design to it with circular vents on top to allow airflow and prevent sweat.
The inside is fitted with low soft foam for added comfort. This helmet is very durable and can withstand multiple impacts. Mostly used by skaters and BMX riders.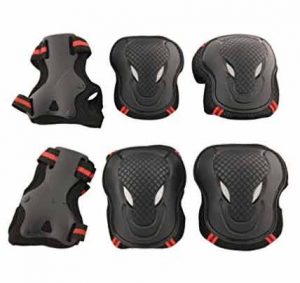 If you're not into bulky protective gear then these pads are the right ones for you. These pads are slim but they are pretty sturdy and will fit well depending on which size you pick.
The outside plastic of the pads is made of hard PVC plastics and the inside is filled with a thick soft sponge making it comfortable for the skater. Velcro straps were added as well for a good tight fit.
A great choice for those who just want simple-looking protective gear.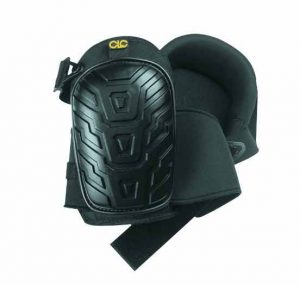 These professional knee pads are built for those who thrive for extreme sports ed-italia.com. The Pads are large in size which means they cover more of your knees and give that extra little protection.
The pads are also made of very thick polyester fabric which prevents tearing. The inside is surrounded by large foam to offer more comfort. These pads are perfect for all types of terrains.
These are the best top ten protective gears that we think are best for these extreme sports. As a skater myself I've seen a lot of beginners who started skating without any protective gears and it's not like it's impossible to skate without them but every time they come out to skate they always get hurt, sometimes it's just a few gushes but other times it was serious.
This led to them thinking that skating is a dangerous sport and it's not meant for them but had they worn protective gears from the beginning they wouldn't have to deal with any sort of injuries.
Some young beginners may think protective gears are not cool because they see professionals skating without them but just remember they didn't get to where they are in just one day.
So always wear your protective gear before you decide to skate and always remember safety comes first.
FAQ
What protective gear do you need for skating?
There is a variety of protective gear that one can use while skating. The most important piece of equipment, however, is a helmet. A helmet protects your head in the event of a fall. Other protective gear that you may want to consider using includes elbow pads, wrist guards, and knee pads. All of these pieces of equipment can help to protect you from injuries if you fall. They also provide added comfort and support while skating.
Does Tony Hawk wear protective gear?
He must wear it while skateboarding on large ramps, or if the skate park or competition regulations necessitate it, Hawk stated. As a parent and a skater, Hawk has learned the importance of protecting one's head. "I know that it has saved my life more than once," he added of wearing a helmet during significant head injuries.
What should I wear for roller skating?
Shorts, sweatpants, or sports trousers that have a lot of stretches are ideal. If you choose to wear jeans, make sure they are well-worn. You must also wear socks, but not any old pair will do. Socks that are thick and long are ideal for skating.
Do I need wrist guards for roller skates?
Inline skating necessitates the usage of wrist protectors as a safety precaution. Because inline skaters naturally use their hands to defend themselves when they fall, wearing wrist and hand protection is highly advised.
At what age should you stop skateboarding?
Skateboarding is something you can learn at any age as long as you're in good health and physical condition. Whatever your age, you're welcome to join the group regardless of how old you are. Skateboarding might be a bit awkward when you're in your 30s or 40s, but keep practicing.
What are the most common injuries in skating?
There are many common injuries in skating, such as ankle sprains, knee injuries, and wrist fractures. Wearing protective gear can help to minimize these injuries. The most common injuries in skating are ankle sprains, knee injuries, and wrist fractures. Protective gear can help to minimize these injuries.
Why do roller skaters wear long socks?
When rollerblading, always wear socks. Additionally, you'll be less likely to get blisters, which will reduce the amount of wear and tear on your feet, and your skates will be more comfortable, all of which will help keep you from sliding.
Final Thoughts
When skating, it is important to wear the proper gear to protect yourself from potential injuries. By wearing a helmet, elbow and knee pads, and wrist guards, you can reduce your risk of injury. Make sure to also wear comfortable clothing that will not get in the way while skating.
There are many different types of best protective gear for roller skating available for skating. It is important to choose the right gear for your needs to stay safe while skating. Be sure to research the different options and find the gear that is right for you.