If you are a skater then you must be a smartphone user and you must-have apps like Instagram, YouTube, Facebook Snapchat installed on your smartphone. Do you know that, there are the best skateboarding app that you can have a blast with!
However, in the current digital age, it is really difficult to find people who do not have a smartphone. And in this modern age, we all have the habit of using different types of mobile applications. With a best skateboard and apps you can have a blast!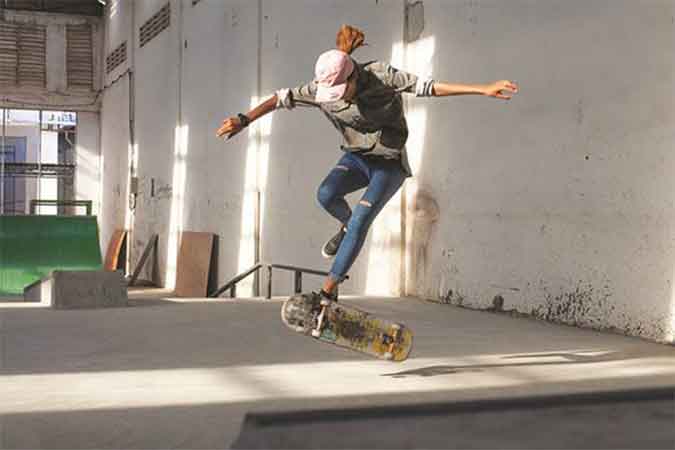 You will get a lot of posts related to such apps. All of these apps have skating-related posts that come in handy. But today we will tell you about the 10 best apps that are more helpful about skating that you didn't know before.
From games to tracking the best skateboarding app, from skate education to skate spot locators, everything is here. All of these apps are available for both Apple and Android devices, some apps are completely free but some apps are just named for the price. Let's not know then.
Top 10 Best Skateboarding App
1. Skate Spots
The first thing is, you need to know, where do you have to stop? Everyone has different favorite skateboard spots. However, these best skateboard apps use crowd sourcing to spread skate knowledge among everyone.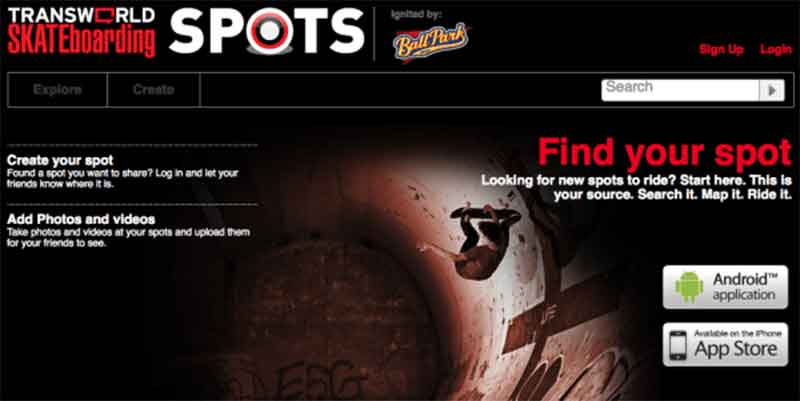 As a user of the app, you can view and add geo-tagged skating locations. You can share everything from skate parks to your favorite red curbs with other users of this skate spots app.
Skatespots will come in handy when you are traveling or moving to a new place. Even skating knowledge will be at your fingertips. This is an amazing skateboarding tracking app.
For best results in the skate spot app, zoom in on the map feature, reload your desired area, and see the location's population with your own eyes. Don't forget to add your favorite spot to the app.
Adding your favorite spot will allow other users to find out about the spot and enjoy it. You can search street skate spots near me.
2. Shreddit: Skateboarding
Another best skateboarding apps android that allows you to find skate spots. It can be called the skater version of Facebook. However, finding potential skate spots with this app is not an easy task (if this is the only app you can use, then use Skatespot too.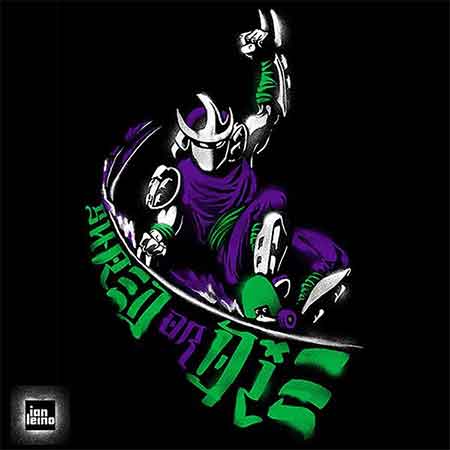 But it will also come in handy. There is a huge community here for skateboarding with omen longboard as well. You can follow skater friends and celebrities in this skate spots app, and if you want to master skateboarding tricks then this app has some very useful tutorials and lessons for you.
Everything a skateboarder need is available in this best skateboarding app with finder street spots near me. You can also enjoy hanging out with online crews. You can even search with these skateboard spots near me.
3. Riders skateboarding
If you want to learn skateboarding tricks and master the game of skateboarding then this best skate spot app is for you. Here you will find all the details of Skateboard Income such as Skateboarding, BMX, Snowboarding etc. even, skate spot finder app will be a plus for you.
Before you start skateboarding, make sure you've downloaded Skateboard's special skating apps. Here you will find some excellent video lessons that will play a huge role in your learning.
Also get tricks performing videos from other users. If you want to share your tricks performing video, you can do so too.
If you are new to Skate Speak, its dictionary function will keep you updated on the lingo you must know.
4. Kitematic Skateboard Videos
The first thing we remember about this video is the schematic. Here you will find any kind of video related to skateboard.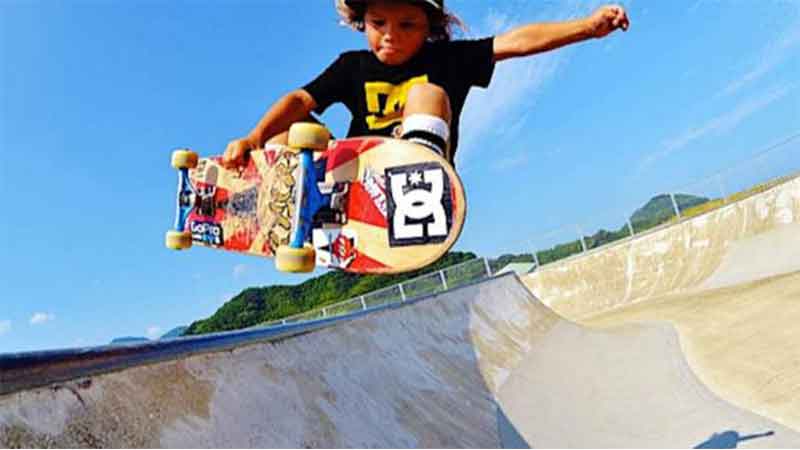 To watch these videos, you need to go to Skatematic.com. Here you will find inspiration from Thrasher, Transworld, Huff and many more rankhaya.com.
It's like Hela clips in the world of skate spots app. Here you can watch any skateboarding video unlimited and become a pro-level skater by practicing by watching them to find skate spots near you.
5. Ride
The Right App has come to us at the perfect time when the popularity of electric skateboarding is growing very fast. With these best skateboard apps you can connect your skateboard to your mobile without any kind of wire so you can track your ride very easily.
With this shreddit skateboarding, you can easily get all kinds of data related to your rights, such as root, speed, etc. This will allow you to share your ride with other users in skateboard spots.
You can also learn about your rider progress. This is a great app to make your skating experience more enjoyable. Just take a kick and fly like the wind.
6. Skate dice
Use the Skate Dice best skateboarding app if you want to learn and practice more tricks. The four spinner feature of this app (like a slot machine) will select random tricks for you and you will see and perform them.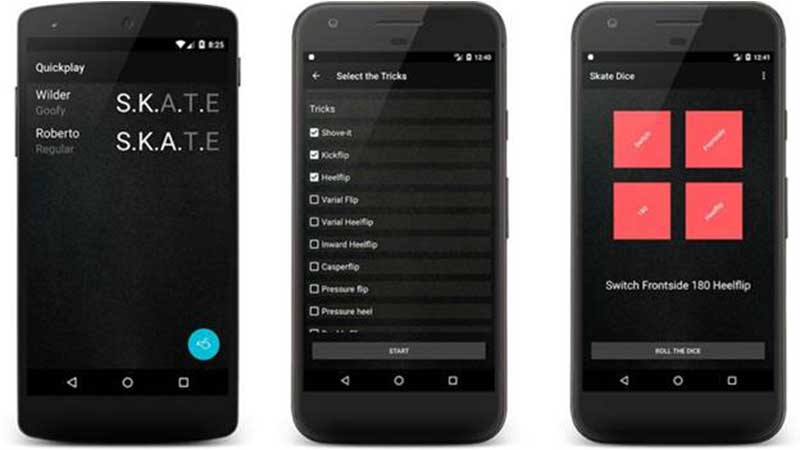 If you think you are a master of all kinds of tricks then think again. These best skateboarding game apps will let you use your toes for tricks every time you tap on the skate dice with your fingers.
These four spinners include stance, frontside/back side, spin, and kick flip/heel flip. Each combo of four tricks is very challenging and very enjoyable. There is no need to look any further if you want a red satire in a skate park.
Add The skateboard app game of Skate and become a game-changer. Try different combos and see who can skate faster. This wonderful application will give you a great experience.
7. Quick
Most people think that the software used to edit videos and photos is very complicated and expensive but this is not true.
Quick is aride skateboard app with which you can learn skating very easily, it is easy to use and a low-cost video editor which is a very necessary app for all skaters.
It can take GoPro footage and turn this footage into professional-looking content in a matter of minutes. This app will come in handy for good content for leveling up your Instagram account and YouTube account.
Although this app does not have all the features like very expensive software, it has all the tools you need to give your video a professional look and you can use it on your mobile device.
8. Color Story
The best skateboarding app like Quick. It can be called a lite version of Photoshop for mobile devices. Using this app can give a magazine quality look to a simple picture very quickly and easily.
In this skate apps you will find all kinds of standard photo editing features or more. It also has the Waz Touch Curve Editor feature. There are some nice preloaded filters as well, and you can use them as you need them.
You can also use it for professional look photos to share on your Instagram. You will be forced to like its tools. All this is in this app, it is our promise.
No need for any kind of pro photography skills, snap a pic, and after a few clicks, you will get what you want, Skateboarding Gold.
9. Skate nerd
Do you want to play games? However, with this skateboarding community app, you will not be able to skateboard digitally in your dream location. But don't stop reading, stay with us for skate spot finder.
You can enrich your skate knowledge even more. In addition to the risks of skateboarding, these skateboarding apps have all the early history of skateboarding.
If you are new to this sport and want to learn or you are an old pro who knows all the details then test your skills with this skate spots app. How many levels have you passed? The more levels you pass, the more experienced you will become in this application. You can search with skate spots near me.
10. Touchgrind Skate 2
Now we will talk about a mobile skateboarding game and most probably it is the best. This game is based on the fingerboard and you can control your board by tapping and sliding your finger section on the screen of the mobile.
You can skate through your dream locations and compete with yourself or your computer or other users.
Don't worry about computer game music. When you digitally shred, you can play music from your own iTunes, Pandora Station, or Spotify playlists.
1. Skate space
Yes, we know English translation in this game is very annoying. But really, who cares? But if you pay attention to grammar, you will find that the most expensive and customizable simulator is available here.
You can design your skate truck, create custom characters and select the trick list of your choice.
Share your creations with your friends and skate with them in real-time. Yeah, Al that sounds pretty crap to me, looks like BT isn't for me either.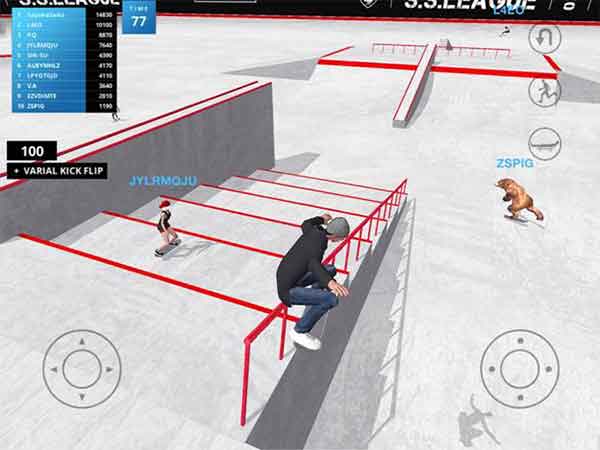 Although Skateboard Ting has many great apps, we have discussed some of the best apps based on quality and functionality.
We hope that these apps will help you in ways that are beyond your imagination and will play a huge role in learning skateboarding tricks and reaching the master level at some point. So, what are you waiting for, download any app and enjoy it?
Final Word
In the end, a new door of skateboarding has been opened through these best skateboarding apps. The features of the apps will come in handy for any skater. Communication is growing among skaters worldwide through these apps.
Other features including games are also very enjoyable and enjoyable. If you are a skater then our advice is to download these apps, it will make your skating experience more wonderful and enjoyable.
FAQ

Why Is Skateboarding Illegal?

Most people know about skateboarding but very few people know or are not aware of the skateboarding law in their area. However, every person who owns a skateboard and a property owner should know and follow the correct rules of skateboarding.
This will enable them to avoid various types of damages, injuries as well as fines or other damages for breaking the law.
Those who have skateboarding for a variety of purposes, such as recreational purposes, transportation, or skateboarding in extreme sports (Jemin Tony Hawk, and Ryan Shackler) should know these laws.
Because skateboarding is a very risky job, obeying the law is mandatory here. Laws are enacted to control skateboarding, ban risky things as needed, and control skateboarding as needed at specific locations.

What is Prohibited?

Skateboarding laws require certain things, such as recreational activities, especially certain times, age limits, and certain locations.
While skateboarding is allowed at certain times in one city (such as from half an hour in the morning to half an hour before half an hour in the evening), another city may have a law requiring skateboarding in a certain area (e.g., sidewalks in a residential area).

How do I meet ginger skaters?

Skate parks, sometimes street skateboard spots or sometimes flat areas where people from all the surrounding areas can come and go. If you are new to skating or new to the Wii area, keep skating until you meet a skater and when you find a skater ask him where all the skaters in that area fit.
 

From Where Should I Download This App?

These apps are only available for Apple devices and Android devices. You can find these apps in the Apple Store for Apple devices and the Google Play Store for Android devices.

And doze apps free or paid?

Some apps are completely free. You do not have to pay anything to use these. However, there are some apps that you have to pay a fee to name the buffer.

Dos apps for beginners or pro?

These apps are suitable for all types of beginners and pro-level skaters.
Beginners will be able to learn more about skateboarding through these best skateboarding app and learn new tricks by watching the tutorials given in these apps and gradually you will become a pro-level skater.
These apps will also come in handy for pro-level skaters. With these skate spots app you can test your skills. With these apps you can share your skating tricks videos with your friends or other users.