There are no rules, no goals, no referees, yet there is no end to the thrilling of this energetic sport! By now you may have realized that I am talking about skateboarding! It is a very popular sport, especially in the United States. For some skateboard enthusiasts, it's more than just a sport. They consider it as an art and as a completely independent platform to show their creativity. Now surely you are wondering who are the best skateboarders of all time? Keep reading if you want to know!
The dazzling skateboard stunts and tricks we see require a lot of creativity and skill. Nowadays, people are very interested in watching videos of various skateboard tricks, especially for those who skateboarding just for fun, showing tricks is the most adorable thing. But have you ever wondered who is the best skateboarder in the world?
Here is a list of the top ten skateboard players. They are very popular with the audience at present. Hopefully, you will find your favorite player on this list of top ten skateboarders.
Top ten best skaters players of all time
If you want to learn or enjoy a game, you first need to see how skilled and professional players perform in that game. And skateboarding is no exception.
There are many skilled and top skateboarders in this multi-billion-dollar market, and their skills and performances always provide us with entertainment. However, to get into the game you must need the best skateboard ever! But there is much confusion about the best skateboard in the world, so you must have a skateboard buying guide!
Here are the names of the top 10 skateboarders from whom you can get inspiration and they are the best skateboarders of all time. But you need to understand that, these top 10 skateboarders of all time lists are not a final list. There could be a lot of diverse thinking and opinions about popular skaters. We've created this list because creating top 5 skateboarders list will be an impossible task to perform.
2. Danny Way
3. Bucky Lasek
4. Tony Hawk
5. Andrew Rayneods
6. Eric Koston
7. Chris Cole
8. Rodney Mullen
9. Nyjah Huston
10. Gonzalez
Best skateboarders of all time
1. Bob Burnquist
Dean Silva Bernquist, better known as Bob Bernquist, is a Brazilian professional skater. This Brazilian-American skateboard player has played for Brazil his entire career and one of the best skateboarders ever.
We put this name in the top ten best skateboarders for no reason, because everyone in this list can be considered no 1.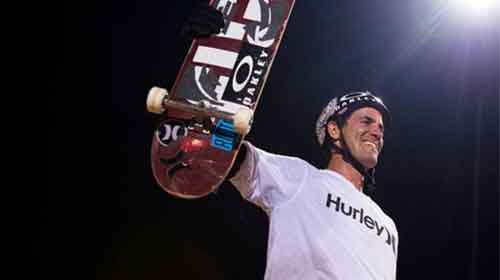 Bob Barnquist was the first player to land on the "Fekie 900". He is also one of 5 players to complete 900 flips in reverse-natural rotation.
This is the second-highest scoring player in the Skate Legend X Games. He won a total of 30 gold medals in his glorious career.
He also holds the record for the highest medal tally in X Games next to his name. Bob Burnquist's remarkable relocation skills helped him become famous. X games are one of the world best-skateboarding events. Another similar one is snowboard cross, but that is very specific for a snowboarder.
Special tricks were made more interesting, perfect, and skillfully one of the aspects of his skateboard game. His famous trick is "One Foot Smith Grind". He won the Best Tricks award and best skater ever in the X Games by completing Feki' 5-0 in 2022.
2. Danny Way
Danny Aye is one of the greatest skateboarders of all time history of skateboarding. Danny has become famous for his extreme stunts.
His playing career has seen several great stunts, such as jumping from a helicopter to a skateboard ramp, jumping from the Great Wall of China with a skateboard, and even giving a million from many other high places.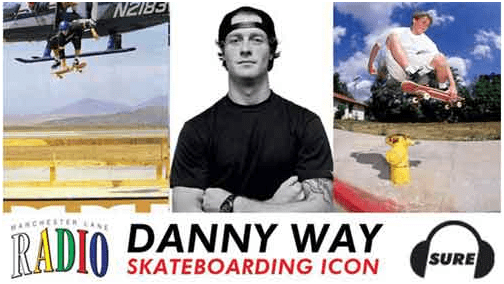 In 2005, he tried to jump off the Great Wall of China with the help of motorization. His colleagues couldn't stop him from doing such crazy work.
That skating was really eye-catching. He had to perform three specific stunts four times in the middle of a 60-foot height, but he broke his knee while doing it.
Due to some of his hard work, he was seriously injured at different times. He was twice nominated as the best skateboard player in the world. In X Games he has shown many times why he is the best skaters ever. If you ever have this quest who is the best skateboarder ever? Then this name will come up obviously.
Danny was the best skateboard player in the world for showing various charisma while floating lekarna-slovenija.com/. In a word, he used to walk in the sky. He has also done much more.
It's hard to find a skateboard fan who doesn't respect him for achieving his playing life. Even today, people miss Danny's skateboard performance a lot.
However, Christmas is almost here so you can find a skateboard as Christmas gift from this highlighted article.
3. Bucky Lasek
The rest of Lasek is considered to be the most consistent skateboard player in America. He started skateboarding in 1985 when he lost his bike when he was just 12 years old.
Since then, he has participated in various amateur competitions. Along with Powell in 1990, he was nominated as a professional player, which has been very helpful to his career.
Lasek participated in the X Games ten times which enriched his career. He continued playing until he was 43. However, he was suffering from various injuries.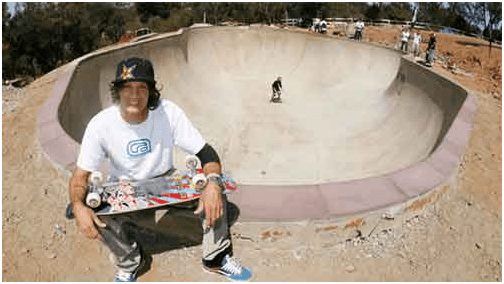 He participated in the Global Rallycross Championship, where he was one of three drivers.
No other player has been able to perform tougher tricks in that competition. He has finished second or third most of his playing career.
Like Danny Aye, he has suffered from various injuries in his playing career. Bert has also had a bad time at various times in his career due to skateboarding.
But due to his extraordinary skills and talents, he is considered one of the most famous skateboard players and best pro skaters.
4. Tony Hawk
Known as "The Birdman", Tony Hawk is considered one of the best skateboard players of all time.
Skateboard crazy people will have heard the name "Tony Hawk's Pro Skater" games. The game was released in the Activation market in 1999.
But this famous man-made history even before that.
Tony Hawk is the first player to complete 900 flips. Tony was also the first player to hold a skateboard between his feet and the ground in front of 285,000 people.
At just 14 years old, Tony Howe became a professional skater. He has won the National Skateboard Association title 12 times.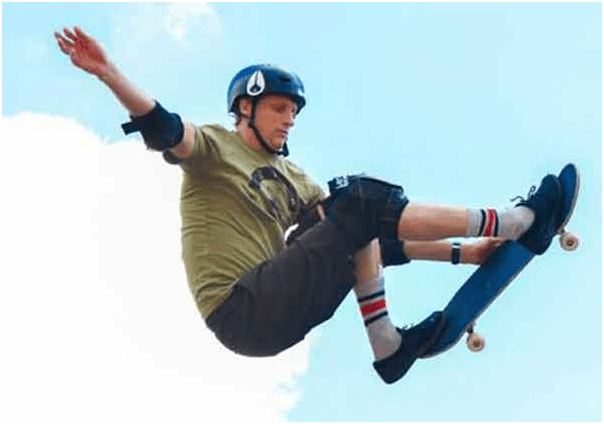 There are innumerable awards and fame next to his name. It is only because of him that modern skateboards have become so popular that they have never been seen before in history.
In 2014, Weekly Fox named him the most influential skateboard player of all time. He is currently the founder of the Hawk Foundation.
The foundation works to build skateboard parks in different parts of the country.
Tony Hawk has a YouTube channel called "Ride".This channel publishes various videos of skateboarders and interviews of skateboard players of different ages. In a sense, he is also one of the greatest skateboarder ever!
5. Andrew Rayneods
Andrew Rayneods, owner and co-founder of the skateboarding brand "Baker", is one of the best professional skaters in the world.
His brand "Baker" is a very successful skateboarding brand with a very talented and promising team.
The Baker brand has held its place as the most popular skateboarders brand since the beginning of the twenty-first century. Too many talented and enthusiastic young skateboarders, he is one of the most influential skateboarders.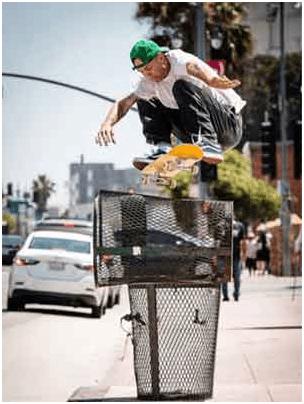 He started skateboarding when he was only nine years old. Powell's videos inspire him the most to come to this game.
Until the last day of his career, Andrew Rayneods tried his best to show more tricks. He is the brightest star in skateboarding, but not in the professional field.
He has always tried to make his game unique, simple, and enjoyable to look at. He is considered one of the best skateboard players because of his amazing talent.
6. Eric Koston
We put Eric Koston in 6th place in the list of the best. But when you are listing top best skateboarders of all time or best skater in the world, then this name will pop up. He dropped out of school when he was in tenth grade.
From then on, he spent more time on the skateboard like best retrospect skateboard. He started playing like a professional when he was just 16 years old. But if you want to be like him, then you can start with a best beginner longboard or skateboard.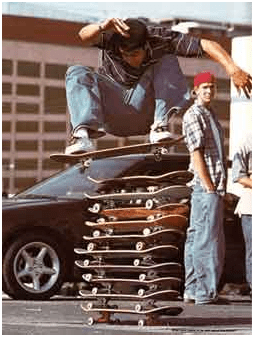 If you look at his skates, his tricks will look crazy. And that's why is counted as one of the best skateboarders of all time.
So far, these professional players have won various competitions. One of his teammates, who is also a professional skateboard player himself, named him "Michael Jordan".
If Rodney Mueller is the father of modern skateboarding, then Eric Koston has perfected the sport.
Electronic art was a feature in Skate 2 and Skate 3 video games. This legendary feature also found a place in Tony Howe's video game.
7. Chris Cole
Chris Cole is another legendary player on this top 10 skaters who is famous for his insane landing skills. Very enjoyable to watch sports of these best skaters of all time.
His skating journey started when he was only 11 years old. He then quickly mastered the switch frontside flip, backside flip, and backside 360.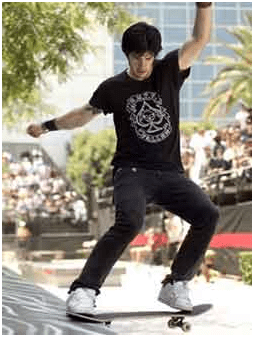 So far, he has won several skateboard competitions. He has won 5 medals in X Games.
He has also won the Battle of Barricade, Dew Tour, Maluf Money Cup Championship, Street League Skateboarding, and Copenhagen Pro.
Chris has a great logo and he is a professional skateboard player on Jamie Thomas Skateboard Company's "Zero" team.
He was one of the most accomplished and creative skaters in front of the screen.
The stunning skateboard tricks of his early career, glorious and brilliant playing life have put him in the top ten list without any hesitation. You can buy best dancing longboard to perform some tricks with best safety.
When you consider safety, then best protective gear like helmet, knee pads, sliding gloves can add additional safety to your riding.
8. Rodney Mullen
Whenever skateboarding comes to mind to anyone familiar with the sport of skateboarding, Rodney Mullen is the first player they think of. This name will be the answer to the question of who is the best skateboarder of all time?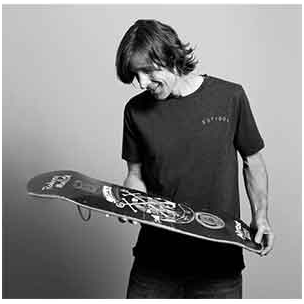 Breathtaking stunts, incredible tricks, and all the famous achievements have made him the best skateboard player of all time.
Rodney Mullen started skateboarding when he was just 10 years old. With the help of a close friend, the legend first got acquainted with the skateboard, then he did not have to look back.
Only four years later, he won the first World Skateboard Championship of his career.
This legend is considered to be the first player to introduce skateboard as a sport to the public.
Almost all of the eye-popping stunts you see today are about discovering this legend.
It is very nice to see the stunts done by this famous player. The tricks he invented are-
* Kickflip
* Pop corpse-brick
* Casper slide (you can use a sliding longboard to give Casper slide)
* Half-flip duck slide
* Backside flip
* One-foot alley
* 360 flip
* 540 Dunn kickflick
Many other tricks are considered to be the core of current street skateboarding. That's why he is one of the best professional skateboarders.
People often call him the "lord of street skateboarding". He is the most talented and influential skateboard player of all time.
9. Nyjah Huston
The youngest player on the list is Nyjah Huston. He started playing skateboard when he was just four years old. At this such age he becomes the best pro skateboarders, can you just imagine?
From such a young age, he spent most of his life in a skateboard park built by his parents.
Every day he would do long 5-hour practice sessions where he would try to master all the tricks.
He never set foot in any new tricks before he mastered any tricks.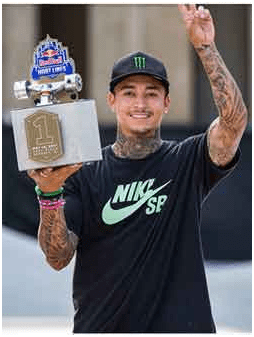 At the age of seven, he received the patronage of "Element". Videos of some awesome tricks and Nyjah Huston as a little kid with long curly hair have taken place in people's hearts.
So far Nyjah Huston has won first place in the SLS more than once, 5 titles at the World Skateboard Championships, 12 medals at the X Games, 5 Tampa Pro wins, and many more titles.
He is also currently the top paid skateboarders and one of the greatest skateboarders of all time.
Although Nyjah Huston is now busy participating in various competitions and touching milestones, she regularly uploads videos of various tricks. Every trick video touches the hearts of the viewers. These videos are also counted as the best skateboard videos of all time.
However, if you are not so much interested in various tricks but you want to buy a skateboard for normal cruising around, then best carving longboard list will come very handy.
10. Mark Gonzalez
Gonzalez is one of the pioneers of the modern skateboard. He was very famous for grinding and crazy tricks. Gonzalez and Natas were the first two players to skate in the hand drill.
Also, Mark Gonzalez is one of the first players to show Stair Sets and Big Gap Tricks.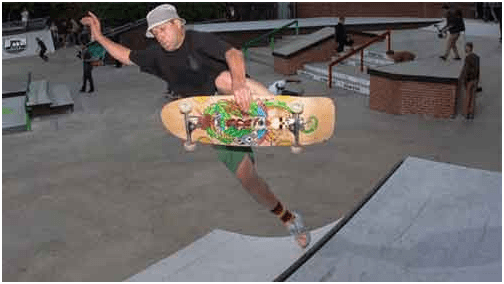 His kick turn, double flip, Knolls, 360 ° and flip tricks were also very enjoyable to watch.
Adidas patronized this legend. His great playing skills took place in the minds of the people at that time.
Some more best skateboarders of all time names with respect
Needless to say, there are many more awesome skateboard players out there on this list. Here are some of the professional skaters who deserve to be on the list:
Bam Margera
One of Bam's great qualities is that he can show his tricks in a very simple way.
He never hesitates to perform dangerous stunts. In fact, he is the first player to be able to land successfully in the Phoenix loop.
Daewon Song
If you've seen a skating video of Daewon, you may notice that his skateboarding philosophy is very different from others.
She skates on tables, old tire trash buckets, and forklifts!
You can easily understand his skill by looking at his grinds, flip tricks, and late flip. Without a doubt, he is one of the most interesting skateboard players and one of the greatest skaters of all time.
However, some best ripsticks can come very handy, when you want some thrilling variation with skateboarding.
Mike Vallely
Mike V is a hardcore skateboard player. His skating is different from others, creative, fancy, and obsolete. In his time there was no skating park, only Oli Alley and a parking lot. So he has had to develop his skills to adapt to the current times.
It is very enjoyable to see some of his unconventional tricks, for example, Hand Plants, Foot Plants, Fast Plants, and Street Graves.
History of Skateboarding
Not too long ago. Only in the 1960s did skateboard parks become known to the public. From then on, it became popular with the viewers day by day.
Skateboarding is not just about boarding or jumping on the ramp (you can make the ramp as you wish), there is more to the sport.
The best skateboard players tried to show the audience something new that would not seem normal to the audience.
There were flip flops, slide flips, and many more tricks that fed the audience with joy at the time.
Since then, the best and awesome skateboard players continue their efforts to introduce new stunts and tricks to the audience (you must collect the best quality board to do something different).
The more a skater could entertain the spectators, the more popular the sport became. If you want to learn more about skateboard history, then this highlighted article will come very useful to you.
Final word
So, who's the best skateboarder in the world? Or the best skateboarders of all time?
We have to admit that we have had to put a lot of effort into making this top 10 best skateboarders list.
Creating a list of the best skateboard players of all time is by no means an easy task.
You must have the right to disagree with our list if any of your favorite stars have been dropped from the list.
If we had ten more skateboard stars on this list, the list would not be complete. However, finding best skateboards ever is quite hard task, we have some great list of best skateboard brands that you can check out.